RTCSA delivers nationally accredited training on behalf of APS Training Group.
APS Training Group #31588 is the registered training organisation that issues certification upon successful completion of this accredited course.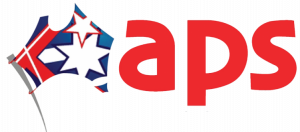 TELEHANDLER TRAINING
RIIHAN309F – Conduct telescopic materials handler operations
This nationally accredited course provides participants with the skills and knowledge required to conduct telescopic material handler operations, (Telehandler operations), in the Resources and Infrastructure Industries.
Licensing, legislative, regulatory and certification requirements that apply to this unit can vary between states, territories and industry sectors, and must be sourced from state jurisdictions prior to applying this unit.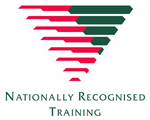 This course is appropriate for individuals who are using a non-slewing telescopic materials handler with a lifting capacity of less than 3 tonnes.


RIIMPO309F – Conduct telescopic materials handler operations
Assessment is based on theory questions as well as simulated practical scenarios and includes:
Plan and prepare for telescopic materials handler operations.
Conduct telescopic materials handler pre-operational checks.
Operate telescopic materials handler.
Attach, secure, lift, carry and place materials.
Select, remove and fit attachments.
Relocate the telescopic materials handler.
Conduct machine maintenance.
Clean up and housekeeping activities
Participants must be 18 years of age or older and able to speak, read, write and understand basic English.
Photographic identification must be provided on the day. ID must contain photo, signature, date of birth.
Participants must have a unique student identifier (USI) to obtain their nationally accredited certificate. To apply for a USI, or for further information, please visit: usi.gov.au
PPE: Participants are required to wear personal protective equipment whilst attending this course, including hi-vis shirt or vest; long trousers; safety boots, safety glasses.
Participants are to source own telehandler or cost of machine hire is added to course fees.
This course will be delivered on behalf of APS Training Group by Regional Training Contractors of South Australia (RTCSA) under a third-party agreement.
This unit contains theory and practical elements.
Blended training:
Face-to-face on the job
Classroom-based
Option of self-paced theory assessment prior to practical assessment.
RTCSA delivers Telehandler training at:
Worksites throughout regional South Australia, Western Victoria, and South-Western New South Wales.
Course duration will vary depending on participant background, experience, and class numbers. Please enquire at time of booking. Approximate time of 8 hours.
RTCSA is an onsite training provider and prices will vary due to differing training locations, participant numbers, participant experience, and availability of machines.
Quotes for training are provided at the time of enquiry.
Successful students will receive a Statement of Attainment for RIIHAN309F – Conduct telescopic materials handler operations, recognised under the Australian Qualifications Framework, and a wallet-sized plastic card, issued by APS Training Group RTO #31588.