– ABOUT RTCSA –
WHAT WE DO
Looking to enhance workplace safety, compliance, and staff skills? Look no further than RTCSA. As a business-to-business service, RTCSA specialises in delivering industry training and safety auditing to organisations operating within the following fields:
GOVERNMENT & LOCAL GOVERMENT
FARMING & AGRICULTURAL INDUSTRIES
As proud partners of Queensland registered training organisation, Australian Professional Services – RTO #31588, RTCSA offers their clients a comprehensive range of educational services including the delivery of nationally accredited units recognized throughout Australia.
Through the provision of education, training, assessment, and safety auditing, RTCSA empowers individuals and organisations with invaluable knowledge, skills and a refined perspective, enabling them to elevate their performance to new heights. How does RTCSA  achieve this? …
… by keeping it simple, and keeping it real!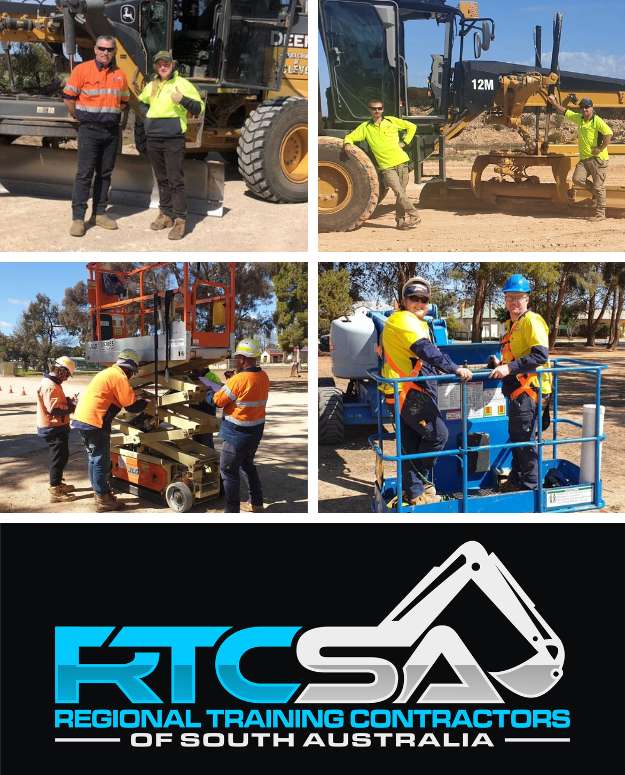 RTCSA assisting you to enhance workplace safety, compliance and staff skills.
Nationally Accredited Units of Competency
Non-Accredited Short Courses and Training
Nationally Accredited RII Mobile Plant
Duty of Care Plant Assessments
Verifications of Current Competencies
Worksite Safety Inspections
"If you can't explain it simply,
you don't understand it well enough".
Here is where the strength of our training lies
With trainers who work within the same industries we serve, we teach what we know! Plus we enjoy simplifying complex processes for those who are still learning!
Legislation, law, and workplace requirements
Common pitfalls to watch out for on the job
Worksite safety inspections
Plant compliance and capabilities
Heavy machinery operations
This is what we do – day in and day out. It's what we know. And this is why we can articulate it to others, simply, concisely and efficiently.
– STUDENT FEEDBACK –
"CLEARLY UNDERSTOOD EVERYTHING"
Trainer made it easy to understand
Explained in layman's terms
Great connection with the workers
These are some of the terms we receive on our feedback forms repeatedly. And we LOVE it! It means that we are continuing to meet our goal of keeping it simple, keeping the connection real, and getting the information out there.
Because we've been there. In fact, we still are.
If training isn't understood by your staff, or if it isn't well received by your staff, then it is basically a waste of your time and money.
Within the many industries we work, RTCSA have developed a strong reputation for not only great training but for also continuing to abide by the high standards that our industries require. And we are not about to back down on these standards any time soon.
The vast majority of our clients opt to complete further training with us, we think this speaks volumes about the great service we offer; but don't just take our word for it – check out some of the recommendations from our clients!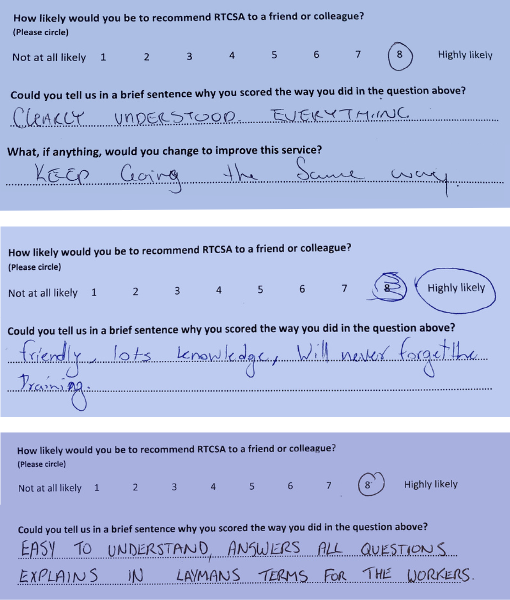 STUDENT FEEDBACK
STUDENT FEEDBACK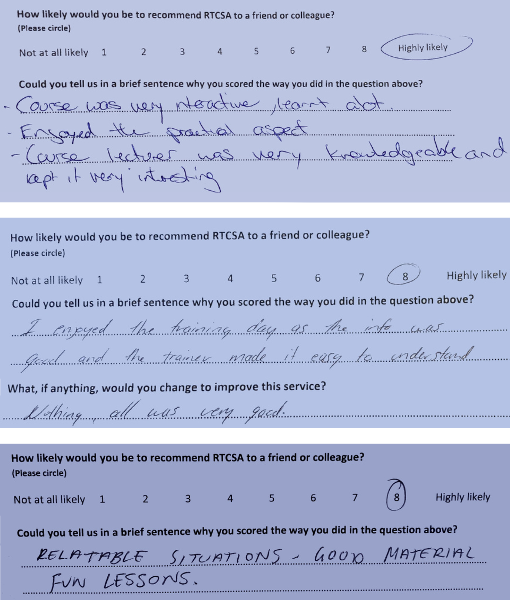 STUDENT FEEDBACK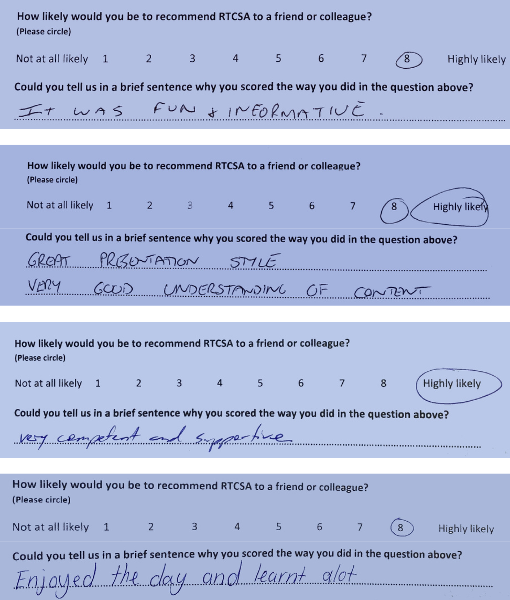 STUDENT FEEDBACK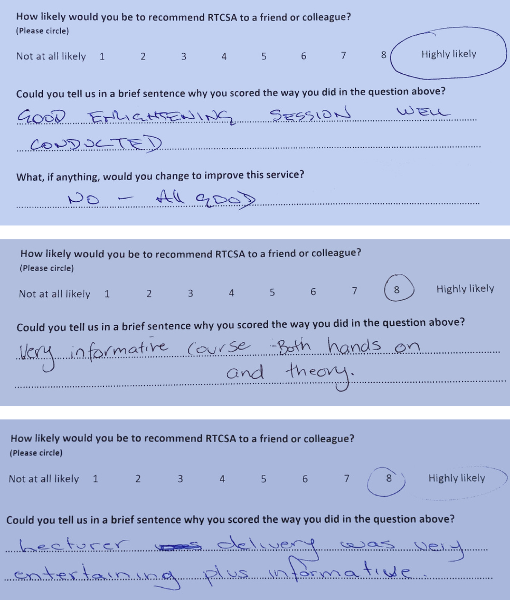 STUDENT FEEDBACK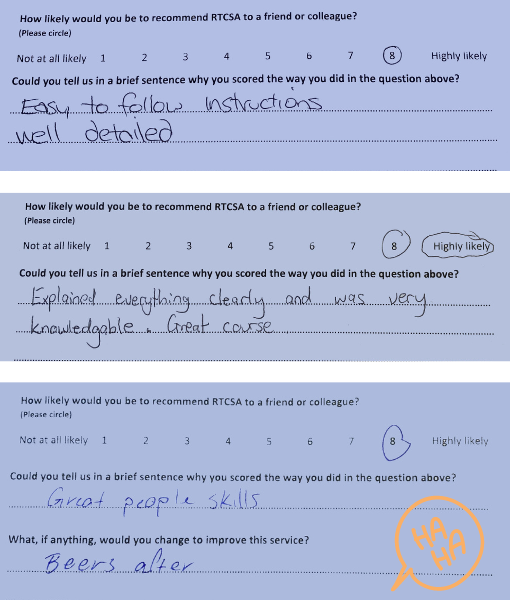 STUDENT FEEDBACK
 Join our valued clients and experience the exceptional training, assessment, and safety auditing services provided by Regional Training Contractors of SA
GET IN TOUCH TODAY!
WE'D LOVE TO HEAR FROM YOU

OUR VALUED CLIENTS INCLUDE: