Side by Side Utility Vehicle (UTV, RTV)
RTCSA delivers nationally accredited training on behalf of APS Training Group.
APS Training Group #31588 is the registered training organisation that issues certification upon successful completion of this accredited course.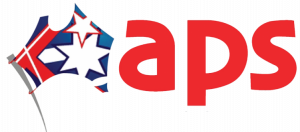 AHCMOM216 – Operate side by side utility vehicles
This nationally accredited one-day training course covers the safe operation of side-by-side vehicles (UTVs and RTVs), including undertaking pre-start checks and shutdown procedures.
The course meets employer's work, health, and safety legal responsibilities, and is relevant to all businesses with employees operating side-by-side utility vehicles, including farmers, councils, and government departments.
The vehicle must be operated according to the relevant state/ territory licensing authority vehicle license requirements and regulations. No occupational licensing, legislative or certification requirements apply to this unit at the time of publication.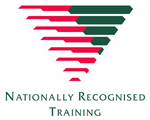 AHCMOM216 – Operate side by side utility vehicles
Assessment is based on theory questions as well as simulated practical scenarios and includes:
Relevant work, health, and safety legislation
Pre-operational checks of the side by side vehicle
Hazard and risk identification
Safe operation of the side by side utility vehicle including:

Features and functions of the vehicle
Attaching and securing equipment and loads
Maneuvering over a variety of surfaces and slopes
Management of environmental and biosecurity implications associated with side by side vehicles
Vehicle capabilities and limitations.

Correct shut down procedures and basic maintenance and servicing.
Participants must be 18 years of age or older and able to speak, read and write basic English.
PPE: Participants are required to wear personal protective equipment whilst attending this course, including hi-vis shirt or vest; long trousers; safety boots; safety glasses; a helmet must be work during practical assessment.
Photographic identification must be provided on the day. ID must contain photo, signature, and date of birth.
Participants must have a unique student identifier (USI) to obtain their nationally accredited certificate. This is a Government requirement and a certificate of competency cannot be issued by a registered training organisation (RTO), until this identification number has been supplied to them. To apply for a USI, locate a forgotten USI, or for any further information about unique student identifiers, please visit the website:

 

usi.gov.au

Participants are to source own machines or cost of machine hire is added to course fees.
This course will be delivered on behalf of APS Training Group by Regional Training Contractors of South Australia (RTCSA), under a third-party agreement. 
This unit contains theory and practical elements.
Blended training:
Face-to-face on the job
Classroom-based
Option of self-paced theory assessment prior to practical assessment.
RTCSA delivers side by side utility vehicles training at worksites throughout regional South Australia, Western Victoria, and South-Western New South Wales.
The course duration will vary depending on participants' skill, knowledge, experience, and whether participants have completed the pre-reading and theory component of the course prior to the practical workshop and assessment.
Please enquire at the time of booking.
Approximately 8 hours.
RTCSA is an onsite training provider and prices will vary due to differing training locations, participant numbers, and machine/s availability.
Quotes are provided at the time of enquiry.
Successful students will receive a Statement of Attainment for AHCMOM216 – Operate side by side utility vehicles, recognised under the Australian Qualifications Framework, and a wallet-sized plastic card, issued by APS Training Group RTO #31588.