Elevating Work Platform (EWP)
RTCSA delivers nationally accredited training on behalf of APS Training Group.
APS Training Group #31588 is the registered training organisation that issues certification upon successful completion of this accredited course.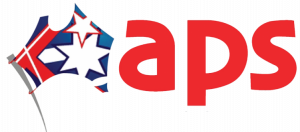 RIIHAN301E – Operate elevating work platform
This course refers to elevating work platforms under 11 metres. It is not high risk and does not cover the operation of a boom-type elevating work platform where the boom extends 11 metres or more.
Elevating work platforms (EWPs) are powered mobile items of plant designed to lift or lower people and equipment to a work location by means of a telescopic, hinged or articulated device, or combination of these, from a base support.
This course provides training and assessment in the operation of:
Boom Lift (under 11m) 
Scissor Lift (unrestricted height)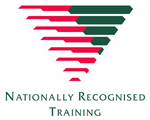 Licensing, legislative, regulatory or certification requirements that may apply to this unit can vary between states, territories and industry sectors, and must be sourced prior to applying this unit.
Please be aware: There is a common belief that it is a mandatory requirement to hold a 'Yellow Card' to operate an elevating work platform and boom-type EWP under 11 metres. This is incorrect. The Yellow Card, issued by the Elevating Work Platform Association, is a separate training program outside of the VET framework.
RIIHAN301E – Operate Elevating Work Platform, is the nationally recognised unit of competency, and it is recognised and accepted throughout Australia.


Assessment is based on theory questions as well as simulated practical scenarios and includes:
Planning and preparing for operating an elevating work platform.
Conducting work activities from the elevating work platform.
Carrying out operator maintenance.
Cleaning up.
Topics covered will include:
Planning for work
Identification of hazards and risks
Routine checks of logbooks, communications equipment, and structural integrity of the EWP
Harness inspections and use
Ground suitability
Applying appropriate hazard control measures and markers
Securing tools and equipment
Relocating and setting up of elevating work platform
Safe and efficient operation of the elevating work platform – capabilities and limits of the EWP, relevant plant movements, responding to unplanned situations, use of riggers and stabilisers
Shutting down and securing the elevating work platform including conducting post-operational checks and cleaning up the workplace.
Participants must be 18 years of age or older and able to speak, read, write, and understand English at a level that is appropriate for the safe use and operation of course equipment and to communicate with others.
Photographic identification must be provided on the day. ID must contain photo, signature, date of birth.
Participants must have a unique student identifier (USI) to obtain their nationally accredited certificate. This is a Government requirement and a certificate of competency cannot be issued by a registered training organisation (RTO) until this identification number has been supplied to them. To apply for a USI, locate a forgotten USI, or for any further information about unique student identifiers, please visit the website: usi.gov.au

PPE:

Participants are required to wear personal protective equipment whilst attending this course, including hi-vis shirt or vest; long trousers; safety boots, safety glasses.

Participants are to source own machines or cost of machine hire is added to course fees.
Entrants must be able to work at heights.
This course will be delivered on behalf of APS Training Group by Regional Training Contractors of South Australia (RTCSA), under a third-party agreement. 
This unit contains theory and practical elements.
Blended training:
Face-to-face on the job
Classroom-based
Option of self-paced theory assessment prior to practical assessment.
RTCSA delivers elevated work platform training at worksites throughout regional South Australia, Western Victoria, and South-Western New South Wales.
The course duration will vary depending on participants' skill, knowledge, experience, and whether participants have completed the pre-reading and theory component of the course prior to the practical workshop and assessment.
Please enquire at the time of booking.
Approximately 8 hours.
RTCSA is an onsite training provider and prices will vary due to differing training locations, participant numbers, and machine/s availability.
Quotes are provided at the time of enquiry.
Successful students will receive a Statement of Attainment, (SOA), for RIIHAN301E – Operate elevating work platform, recognised under the Australian Qualifications Framework and issued by APS Training Group RTO #31588. 
They will also receive a wallet-sized plastic card stating the unit achieved and the machine type they underwent assessment on: boom lift (BL) and/or scissor lift (SL).
The Statement of Attainment will not contain an expiry date, however, many sites and PCBUs will recommend that this competency is updated, either by way of a refresher course or VOC, every 2 years to retain currency.