RTCSA delivers nationally accredited training on behalf of APS Training Group.
APS Training Group #31588 is the registered training organisation that issues certification upon successful completion of this accredited course.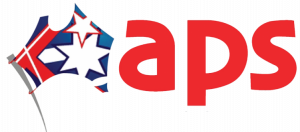 RIIMPO337E – Conduct articulated haul truck operations
This nationally accredited unit covers the skills and knowledge required to operate, load, haul and dump materials using an articulated haul truck. It is suitable for those working in site-based roles in the civil industries. This unit applies to both front and rear dumping haul trucks.
Licensing, legislative, regulatory and certification requirements that apply to this unit can vary between states, territories and industry sectors, and must be sourced from state jurisdictions prior to applying this unit.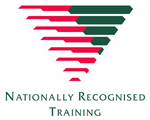 RIIMPO337E – Conduct articulated haul truck operations
Assessment is based on theory questions as well as simulated practical scenarios and includes:
Planning and preparing for articulated haul truck operations including identifying hazards and environmental issues.

Conducting prestart checks and start up procedures.

Driving and operating articulated haul trucks using techniques suited to equipment capabilities, site and work conditions, and according to workplace procedures.

Monitoring hazards and risks during operations and ensuring safety to self, others, plant and equipment.

Loading, hauling and dumping materials to complete work activity.

Parking, shutting down, securing and performing post operational inspection of equipment in line with workplace procedures.

Cleaning work area in line with workplace procedures.
Participants must be 18 years of age or older.
Language, literacy and numeracy skills that are required for this course include:

Being able to identify and interpret information from workplace procedures, documentation, legislation and regulations.
Using equipment operating capacity schedule to confirm safe weight load limits.

Photographic identification must be provided on the day. ID must contain photo, signature, date of birth.
Participants must have a unique student identifier (USI) to obtain their nationally accredited certificate. Further information about USIs can be found at: usi.gov.au
PPE: Participants are required to wear personal protective equipment whilst attending this course, including hi-vis shirt or vest; long trousers; safety boots.
Participants are to source own machine or cost of machinery hire is added to course fees.
This course will be delivered on behalf of APS Training Group by Regional Training Contractors of South Australia under a third-party agreement. 
This unit contains theory and practical elements.
Blended training:
Face-to-face on the job
Classroom-based
Option of self-paced theory assessment prior to practical assessment.
RTCSA delivers articulated haul truck (Moxy dump truck) assessments at worksites throughout regional South Australia, Western Victoria, and South-Western New South Wales.
Course duration will vary as to participant skill, knowledge, experience, and machine availability.
PLEASE NOTE: This course is for experienced operators who require only assessment. RTCSA do not provide training for inexperienced operators for this course.
OPTIONS:
Assessment only: ½ Day Course
For experienced operators only. Experience is ascertained by way of a logbook and task checklist prior to enrolment.  
Assessment will take approximately 4 hours to complete. Participants are required to complete pre-reading and theory assessment questions before arriving for their practical assessment.
Assessment only: Full Day Course: For experienced operators only. Experience is ascertained by way of a logbook and task checklist prior to enrolment.  Reading and theory assessments are completed on the day.
RTCSA is an onsite training provider and prices will vary due to differing training locations, participant numbers, participant experience and availability of machines.
Quotes are provided at the time of enquiry.
Successful students will receive a Statement of Attainment for RIIMPO337E – Conduct articulated haul truck operations, recognised under the Australian Qualifications Framework, and a wallet-sized plastic card, issued by APS Training Group RTO #31588.